Why (K)not Yoga Retreat with Aaron Maxwell
Starts April 20, 2020
Ends April 24, 2020
Gili Air, Slow Villas & Spa
1600USD / Single supplement 437USD
*POSTPONED UNTIL FURTHER NOTICE*
Yoga Retreat with Aaron Maxwell. Back to Basics. Unplug, unwind, relax, … Breathe.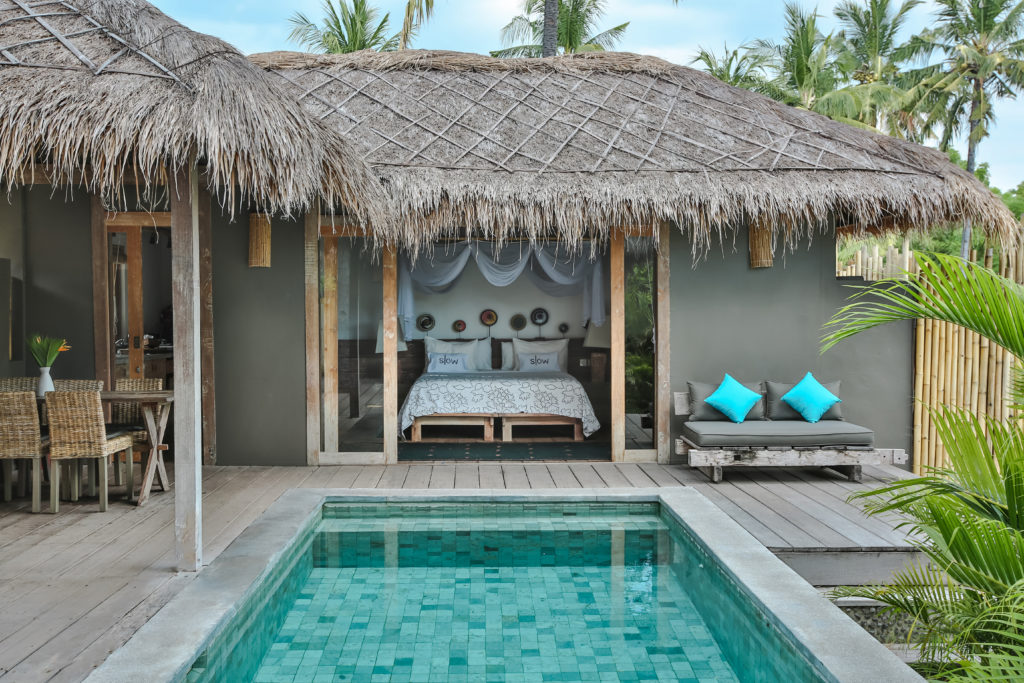 Itinerary: Yoga Retreat
DAY 1 – Monday 20 April, 2020
– Airport pickup Lombok Praya (private driver + private speedboat)
– Welcome drink: Fresh coconut, Aloe Vera Juice, Fresh fruit platter and Slow Tea
– Relax, arrive and check-in
– Retreat introduction (30min) / Restorative yoga (30min)
– Dinner / Free time – Indonesian Barbecue in Private Luxury villa
DAY 2 – Tuesday 21 April, 2020
– Yoga – Morning flow – Breath and meditation – Giving Back
– Private in-villa healthy breakfast
– Indonesian Cooking Class (Optional, Pay on location)
– Beach clean-up with Slow staff
– Sunset Yoga session on the beach
– Dinner – Jackfruit curry, with infused water and Slow tea
DAY 3 – Wednesday 22 April, 2020
– Yoga – Morning flow
– Private in-villa healthy breakfast
– Talking class – Alignment
– Free for Sunset
– Yoga / Meditation
– Dinner – Dinner on the beach with Live Concert
DAY 4 – Thursday 23 April, 2020
– Yoga – Morning flow
– Visit the local school while the kids are in class (Complementary)
– Private in-villa healthy breakfast
– Talking class – Ayurvedic Medicine
– Ayurveda lunch: – 2 dishes /person with infused water and Slow tea
– Free for Sunset
– Yoga / Meditation
– Indonesian picnic on the beach – with live fireshow
DAY 5 – Friday 24 April, 2020
– Yoga – Morning flow + closing circle
– Private in-villa healthy breakfast
– Airport drop off Lombok Praya (private driver + private speedboat)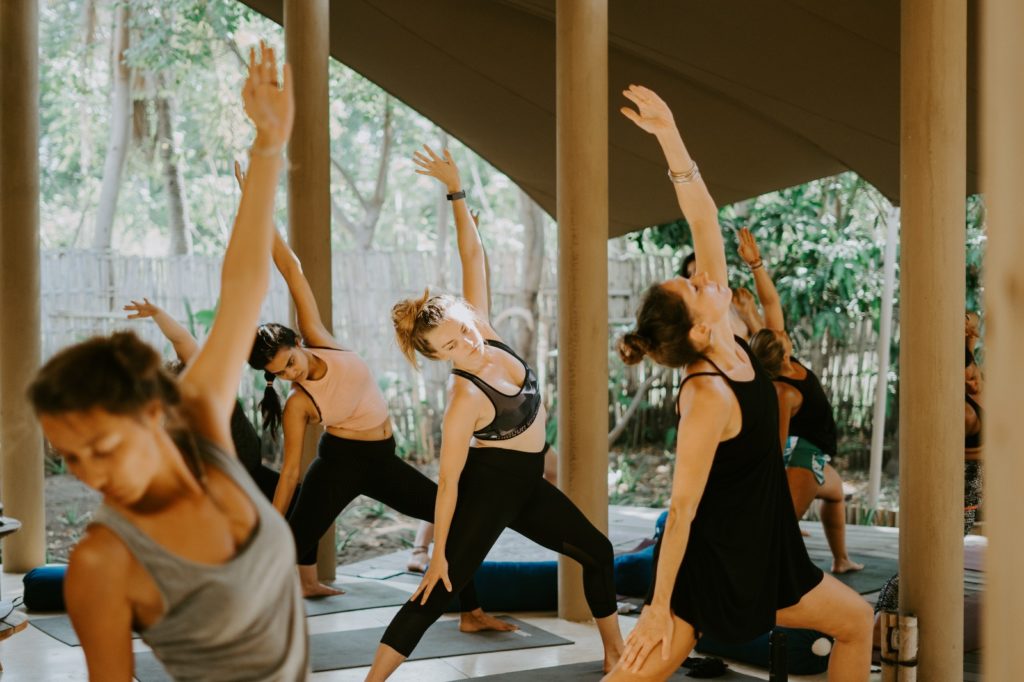 Course Coordinator: Aaron Maxwell
Aaron was introduced to yoga while attending massage school 20 years ago in San Diego, Ca. Yoga seemed to weave in and out her workout routines, injury recovery and mental calmness for many years. In 2007 she moved back to her roots in Washington State practicing under Danille Zizzou, Thang Nyguen and Jo Parsons to name a few. 2014 Aaron earned her 200 RYT certificate from Open Up Yoga Teacher Training, learning the depths of yoga beyond asana.
Sparking Aaron's thirst to study in depth the 8 limbs of yoga, meditation and Ayurvedic medicine she found herself in Ubud, Bali, the Mecca of yoga. Earning her 500 hour RYT From Yoga Arts diving deeper into the fundamentals of asana, yoga therapy, alignment, philosophy, meditation, breathing techniques, intention and awareness.
For Aaron, yoga encompasses the perfect blend of strength, flexibility, injury recovery and balance.
Using creative sequencing, alignment, breath, meditation, and a whole lot of fun Aaron's classes leave you fully rejuvenated, relaxed and ready for anything.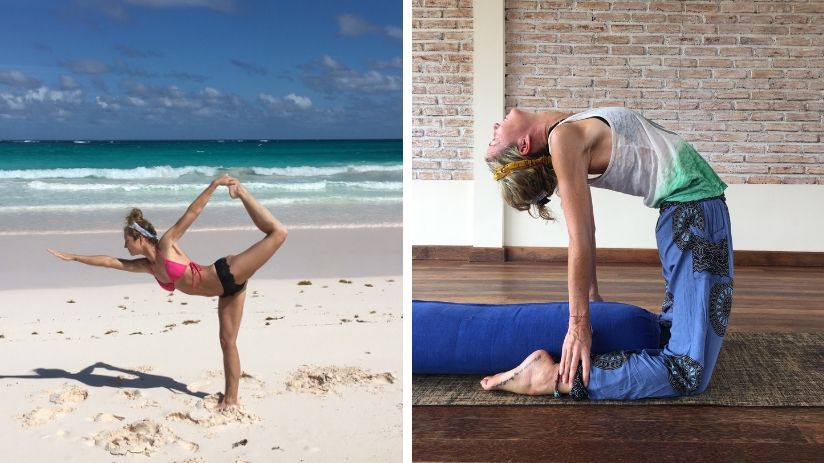 Menu: Healthy living
We are focused on giving you a healthy and recharging experience. Therefore, our aim is to serve you healthy and delicious food every day. Each morning will begin with healthy and refreshing breakfast in your private villa, served at your out-door dining area by the pool.
The Indonesian kitchen is one of our favorites. Being full of healthy, tasteful and spicy ingredients, the Indonesian food is perfect for our retreat. We want to give you the full experience of exploring wonderful Indonesia, which is why our lunch and dinners will consist of healthy and delicious local recipes.
Are you a vegetarian, pescetarian or do you have other requirements for your meals? We strive to make everyone happy with their food. Please let us know, and we will do our best to make your healthy retreat perfect for you!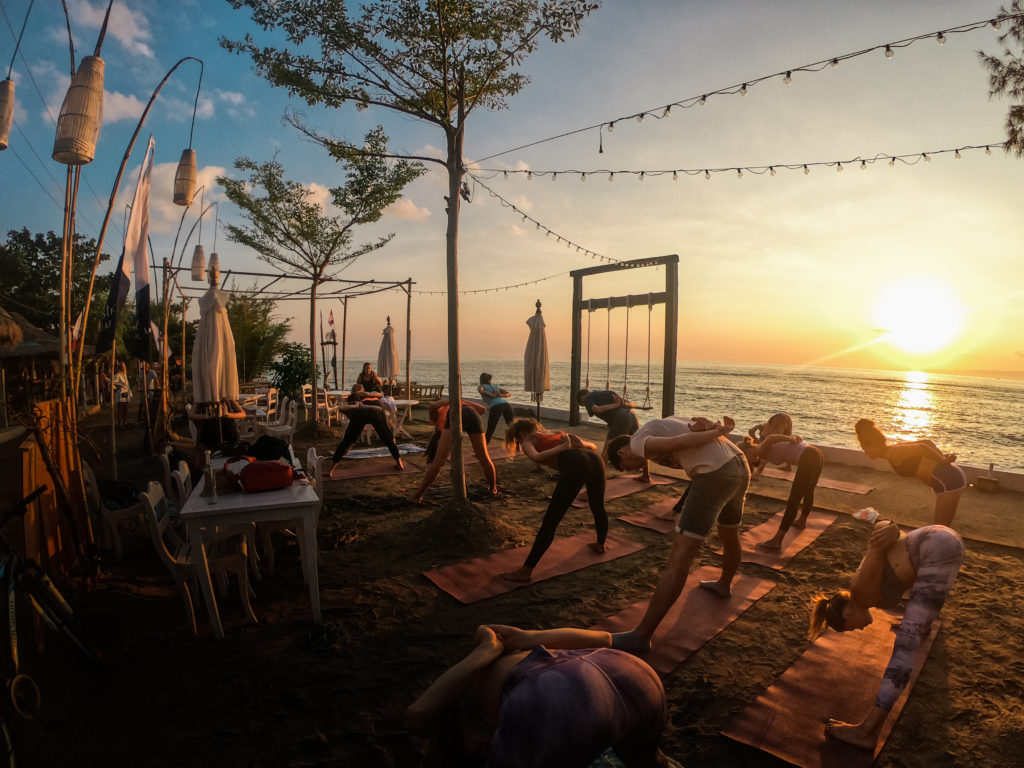 Price: What's included?
Price per person
Double occupancy:  1800 USD
Single supplement: 437 USD
EARLY BIRD OFFER UNTIL 31/12 – 2019!
Double occupancy: 1600 USD
*Gluten free, dairy free, vegan and vegetarian menu available on request
Alcohol not included – we encourage you to give up coffee, alcohol, smoking during your Slow Retreat to detoxify your body
Schedule might be susceptible to change
Includes:
– Return Airport pickup with private driver and private speedboat from Lombok Praya Airport to Teluk Nara Harbour to Gili Air, where a horse cart will take you to Slow Villas and Spa (horse cart not included 100k-150k).- Yoga and meditation
– Lodging at Slow Villas from 20-04-2020 till 24-04-2020, total 4 nights, double occupancy (single occupancy add 437USDpp)
– Healthy breakfast, lunch and dinner
Daily Detox infused water and morning juice
– Daily Slow Villas breakfast included
– Daily Healthy lunch, Organic vegan food by Pachamama organic café
– Daily Healthy dinner, Indonesian cuisine by Slow Villas
– Coordinator and Travel Agent fee
Not included:
– Private yoga classes, 110USD for 75min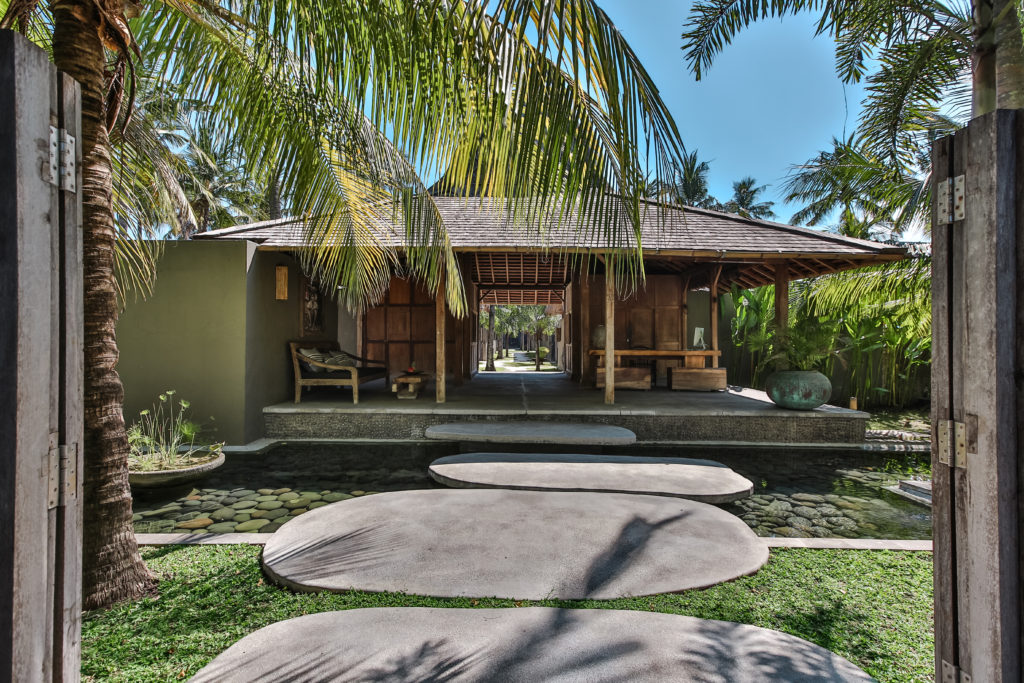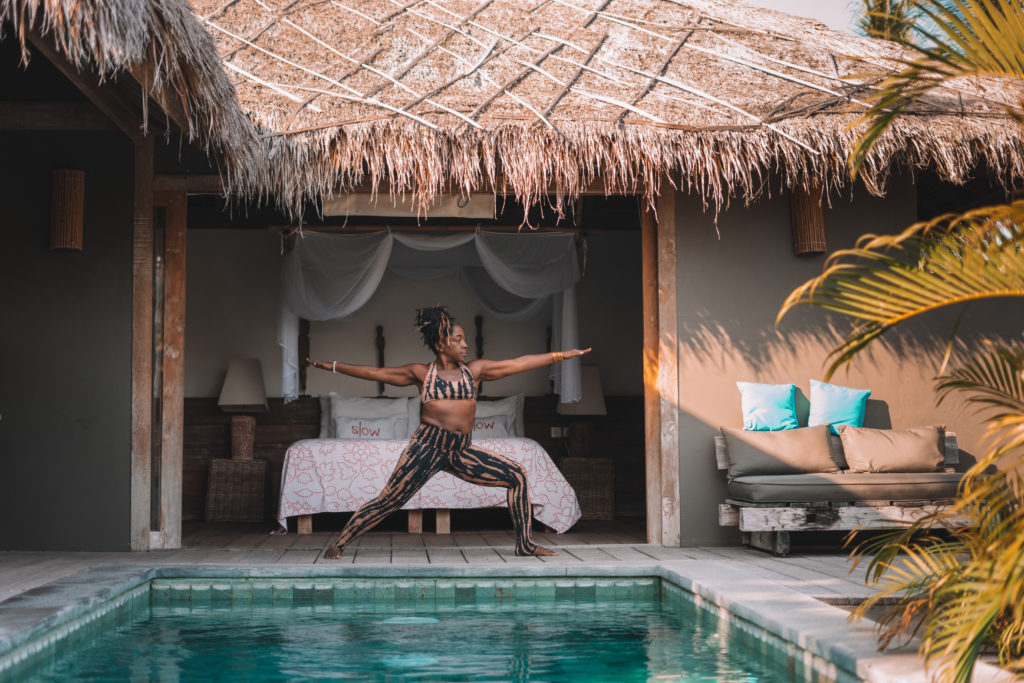 We need 500USD non refundable deposit, to confirm the booking. Balance will be charged 40 days before departure. Click on the book now button to sign up for your Why Knot Retreat with Aaron at Slow Villas & Spa.