CircusAid is in town!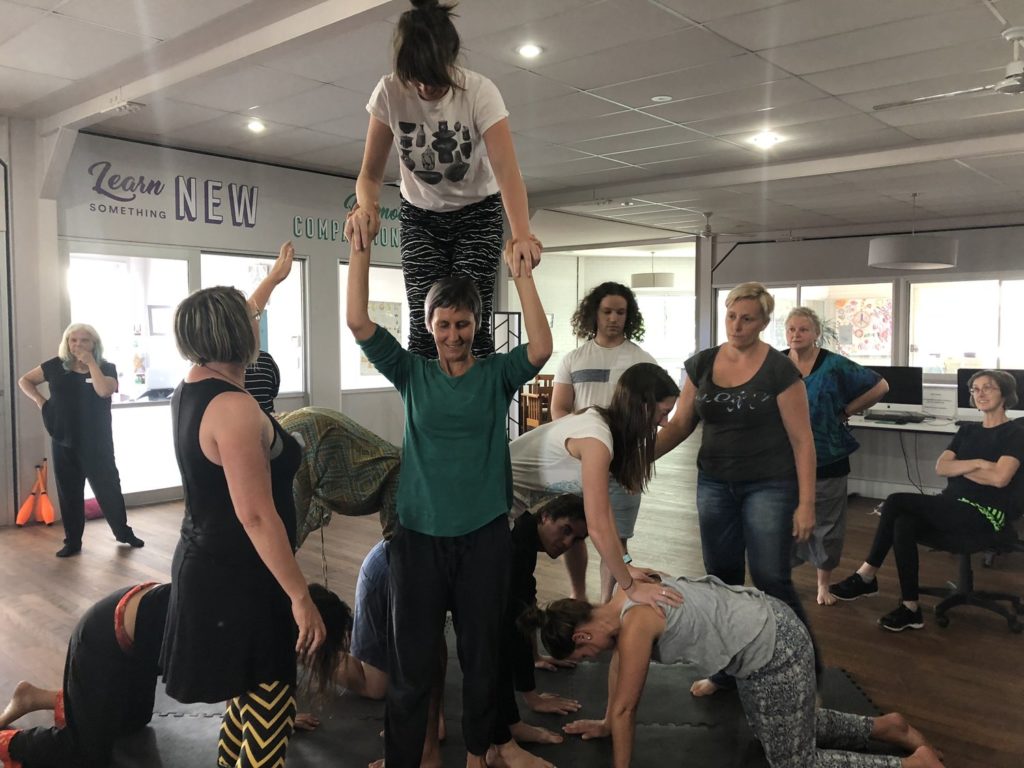 Slow Retreats is happy to announce that our next special guest is CircusAid.

CircusAid holds workshops that are designed to provide experiences that balance individual and collective creativity and growth. Their workshops include clowning, juggling, hula hooping, acro-balance, aerial, acrobatics and games. The activities can support in coordination, body awareness, teamwork, problem-solving, perseverance, fitness, strength, and life skills acquisition. This provides an immediate alternative from the adverse mental health effects of occupational deprivation. Overall individuals can see results in their health and wellbeing.

Most recently CircusAid has been supporting the August earthquake victims in Lombok, and this weekend will be on Gili Air.

Join us for CircusAid
This weekend we will be holding sessions two sessions partnered with CircusAid.

Social Circus
On Saturday our usual weekly event of Social Circus will now be an extra special class with CircusAid held at 4.30pm at the Gili Air Elementary school (SD).

Feel free to come and volunteer or bring your little ones to join in the fun. – RSVP HERE

Holistic Circus Therapy an occupational therapy workshop
On Sunday CircusAid will be holding a workshop for adults! Experience an introduction into Holistic Circus Therapy an occupational therapy and social circus methodology (learn more below).
This as a Free – donation based class – all donations will go towards an amazing cause of the Soraya Foundation which supports the community classes at Gili Air's elementary school.

Join us at Slow Spa, Gili Air from 6.30pm – 8.30pm – RSVP HERE
Who is CircusAid?
CircusAid is the non for profit and social justice branch of Holistic Circus Therapy (HCT).

CircusAid's primary goal is to support disadvantaged populations and refugees. They travel the world to bring their services to those that need it. They use circus as an educational and therapeutic tool for people with learning differences, special needs, and socio-political challenges.

They believe that their circus activities can be used as a tool to increase the acquisition of life skills and health for individuals and the community.

Jill Maglio founded CircusAid in 2016. Jill is a certified occupational therapist and the director of Holistic Circus Therapy.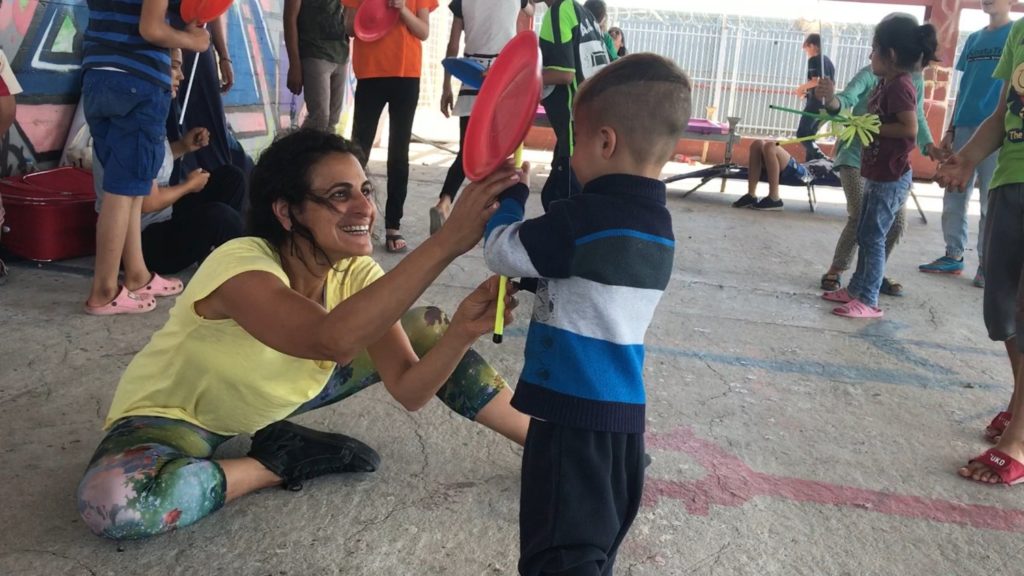 Jill has been researching circus and occupational therapy for over 12 years in Australia, Europe, South East Asia and the United States. Upon the completion of a Master of Occupational Therapy Practice degree from La Trobe University in 2007, Jill continued to investigate the effects of circus on the health and well being of children and adults impacted by cerebral palsy, physical and developmental disabilities, learning differences, environmental injustice, marginalization and occupational deprivation.

Holistic Circus Therapy
Holistic Circus Therapy or HCT, is a registered and accredited private practice that combines Occupational Therapy with circus arts. The circus activities are able to provide therapeutic and educational practices. This increases capacities and promotes independence in the abilities to meet the well-being needs, self-care, leisure, and productivity goals of individuals and communities.
HCT has been in existence since 2007 and runs as a social enterprise donating 100% of profits to generate funds for CircusAid projects.

Occupational Therapy
Occupational Therapy (OT) is a form of therapy to support those that are recovering or have limitations from a physical or mental illness. The goal of this form of therapy is to support in developing, recovering or maintaining the performance of activities required in daily life. The type of activities can be for self-care, productivity, leisure, and their overall health and well-being. The benefit of combining circus and occupational therapy lies in the ability to enable increased function in these areas with activities.

Occupational therapists are change agents. They work to improve the capacities and environmental conditions of individuals and communities

Get involved with CircusAid
If you would like to support CircusAid, please attend a session this weekend on Gili Air. Or get in touch with CircusAid to volunteer or donate to support their work in Indonesia.