Community
SLOW RETREATS
WORLDWIDE COMMUNITY
Forget about 'Facebook', 'Instagram', 'Tinder', 'Twitter' and the other thousands of social communities that exist nowadays all over the internet on every computer, smartphone and tablet.
Forget about virtual contacts and profile pages and instead start thinking about a forgotten spiritual and physical family community that exists in the real world, stretching to every corner of the globe.
Slow Retreats doesn't know what the word 'frontier' means.  We are not limited by distance, or by borders or boundaries. We want people to be able to fully enjoy our Retreats, our magical meetings, our family, anywhere in the world.
That's why we, once again, put our passion, love and energy together to build a network of boutique hotels to host us and to host you for a Yoga Retreat.
Choose your destination, the place you desire the most…and we'll make it happen together!
1. KHATIWADA RAAJ MAHAL – India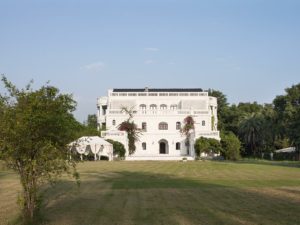 Kathiwada Raaj Mahal is located in Central India, Madhya Pradesh conveniently sharing boundary with Gujarat and Rajasthan.
A hundred plus yrs old noble colonial mansion is surrounded by privately owned 150 acres of land comprising of various fruit trees and organically cultivated paddy fields.
Every room has attached balconies and all windows look out on the ancient Aravali mountain ranges through terraces and large gardens.
The owner, Sangita Devi Kathiwada has painstakingly restored the Palace as well as the large collection of Art Deco period furniture. She also got different Indian Textiles hand woven for every single piece of furniture. The Palace is nothing less than a historical souvenir for Kathiwada Family.
Kathiwada Raaj Mahal boasts of a warm and humble staff who ensure that you have a delightful stay.
One could spend a whole day reading at their beautiful library, swimming or getting away for an adventurous climb to the Kathiwada hills & encounter a sloth bear.
Tribal villages, folk museum, buddhist caves and Indo Muslim heritage architectural site lie within an hour and a half drive.
So whether you're travelling for business, leisure or adventure, the Palace provides everything for a modern traveler.
Download e-brochure here
See Photo Gallery here
---
2. SLOW PRIVATE POOL VILLAS AND SPA – Gili Air – Indonesia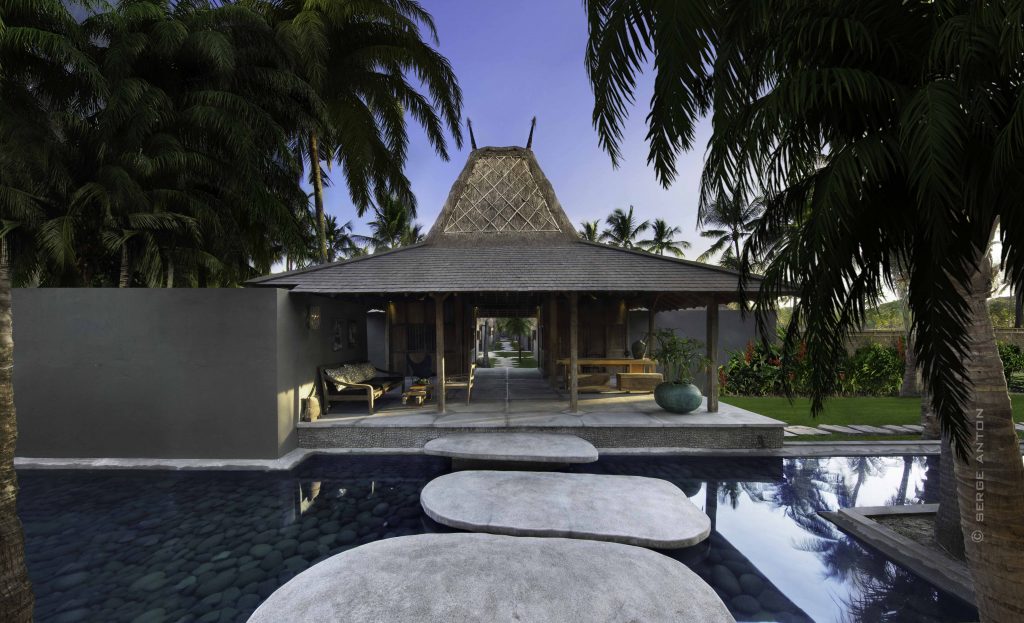 © Serge Anton
As soon as you set foot on Gili Air, you'll feel your body and soul filled up with an extreme sensation of relaxation. Our magical Gili is an eco friendly island. Forget about  motorised vehicles: there's no such thing in our paradise! The only way to get around is with the wonderful local horse-carts (Gili taxi), by bicycle or by foot. The friendly local people will help you climbing aboard a horse-cart , to ensure your safe arrival at Slow Private pool villas.  That will be your first experience, to start living a thousand more!
Slow Private Pool Villas and Spa is composed by 10 contemporary luxury villas, designed under the Balinese conception, built in the middle of a beautiful island. 'Slow' is a concept, which is based on the slow spirit (slow cooking, slow moving, slow stretching), a unique way to get back sense of the essential value of life.
Each room offers the same comfort: one or two bedroom villas with terrace, swimming pool, kitchenette and office space, comfortable sun beds, lovely coconut garden. And what to tell about the staff and their endless love and attention? Let yourself go and let them taking care of you, you will never regret it!
Designed by the architect Christian Lechien, the spa at Slow Villas adds a wellness appetite to the villa complex, which is essentially designed for you to recharge and fully relax: three massage rooms, a bath for relaxation and a pilates/yoga studio, where the magic happens. The
Slow Spa's architecture is inspired by the round curves of the island, making you think of a bamboo cathedral. The central window adds air and light to the whole ensemble with gentle curves. The peaceful feeling and the silence are supporting the architecture that's built around the natural elements, recalling Slow's philosophy. Could you imagine a better place for a retreat? We don't!!!
Watch Video here
See Photo Gallery here
Download e-brochure here
Extend on a liveaboard e-brochure here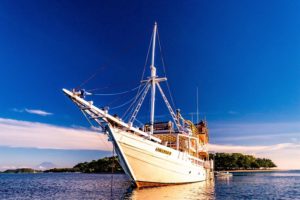 ---
3. THE MUDHOUSE – Sri Lanka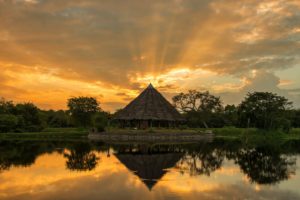 Stay, Feel at Home, Explore and Experience – The Mudhouse Sri Lanka
The Mudhouse is a rustic jungle lodge in rural Anamaduwa, Sri Lanka. Set amidst fifty acres of forest, the lodge is comprised of a number of uniquely designed huts and dwellings, all constructed from natural materials. Spacious yet minimal, great care and attention to detail has been taken in all elements of this private and seductive retreat.
Flanked by lakes and blessed with abundant birdlife, wildlife and natural beauty, the project operates with environmental and social sustainability and enrichment as its core values and provides with guests with a unique space in which to enjoy the colours and vibrancy of rural Sri Lankan life. All food is freshly cooked on site using produce from the organic farm located on the premises. Vegetarian food is a speciality although good lake and sea fish can be sourced locally if desired.
The Mudhouse promotes engaging, experience-based tourism, encouraging greater interaction between local communities and visitors as well as attempting to set a positive example in terms of agricultural and environmental practices. Run with sustainability as its core focus, The Mudhouse aims to be a positive force for the people and nature with whom we co-exist.
The purpose-built yoga pavilion is located on an island in our private lake, and provides the ideal space for focussing the mind and body in harmony with the natural elements around. Catching both the sunrise and the sunset, this sublimely peaceful space is is ideal for morningand afternoon practice. With an earth floor and a roof made in wood and banana leaves, the shala is naturally ventilated, and the surrounding private lake is a great place to swim and refresh after the practice.
Download e-brochure here
See Photo Gallery here
---