Yoga retreat with Steffi
Starts August 22, 2022
Ends August 26, 2022
*POSTPONED UNTIL FURTHER NOTICE*

Indulge yourself with a week of wellness, self-care and fun this August. After a couple of years of lock downs, it is time to reset and recharge. This is an opportunity to invest on yourself and your well-being.
This retreat is the perfect gateway to nurture yourself and to gain insights, inspiration also for when you get back home. We believe well-being, physical and mental health, are a daily practice. So this is not just a one-time retreat, this is a step forward you take on your well-being journey where we also want to provide you with a platform and support for when you go home. Take some time out from your routine and busy life to prioritise yourself and your well-being. Recharge, learn, relax and feel inspired in one of the most magical and special places on this planet, Bali.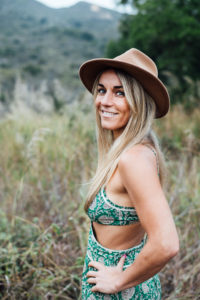 WHAT HAPPENS IN RETREAT
This is a wonderful opportunity to take care of your well-being while being immersed in the stunning and magical land of Bali. 
What can you expect?
Yoga (Vinyasa, Yin and Alignment based classes daily)

Breathing practices

Mindfulness sessions and coaching

Meditation

Nourishing vegan and vegetarian organic and wholesome meals

Spa treatments

Therapeutic massages

Life Coaching sessions (optional and recommended)

Private Postural and alignment sessions (optional and recommended)

Cooking classes

Diving

Snorkeling

Horse Riding
This is the perfect retreat for those who want to learn more about yoga and mindfulness and how these powerful practices can help you improve your life quality. After the last two years, we realise more than ever,  that health and well-being matter most, and we want to provide you with valuable tools that can keep you on track in your own wellbeing journey beyond retreat. This retreat will enable you to deepen your practice, energised your body, mind and soul. Practitioners of all levels are welcome (For beginners a short interview will be arranged prior to confirmation.
NUTRITION: OUR FOOD
Our meals are soulful, wholesome and full of nutrients for yourself care.
All meals are vegetarian and vegan (Fish is offered during retreat upon request). Natural ingredients and lots of love goes to the preparation of our meals because we want you to feel at your best while in retreat. We will also provide your with recipes and cooking classes so you can learning about nutrition.
ADDITIONAL

For in house guests Life Coaching sessions and Privates are available at a special fee during the week.

Life Coaching session with Steffi  (optional)

1 hour HKD 1000 or Eur 120 (not included in the price)

Private Yoga with Steffi  (optional)

1 hour HKD 700 or Eur 85 (not included in the price)
Included is:
Return Airport pickup with private driver
Lodging at Dragonfly Village from 22

-08-2022

till 25

-08-2022

, total 4 nights, double occupancy (single occupancy add 200 USD pp)
2 yoga & meditation sessions per day
Included, non-mandatory afternoon activities in Ubud: Zumba
60 min Balinese massage
 3 buffet vegetarian meals / day [we grow our own organic garden]
Coordinator and Travel Agent fee
Total per retreat participant:
Early bird until 1 July 2022
1191€ / 9.346 HKD (single occupancy add 200USD / 1.570 HKD)
Retreat rate (From 1st of July 2022)
Double occupancy 1391USD / 10.915 HKD (single occupancy add 200USD/ 1.570 HKD)
*Gluten free, dairy free, vegan and vegetarian menu available on request
Alcohol not included – we encourage you to give up coffee, alcohol, smoking during your Slow Retreat to detoxify your body
Schedule might be susceptible to change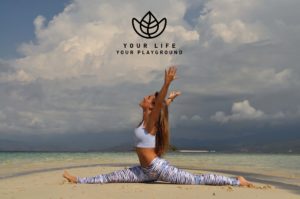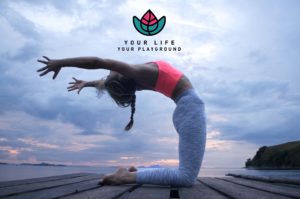 Activity program by Steffi and Your Life Your Playground.
Optional Activities: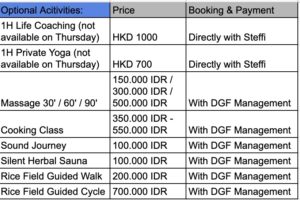 Read more on Bali, Gili and Lombok activities in our e-brochures: www.GiliTA.com.
Flight suggestions:
*Mon, 22 Aug 2022
SQ8505| Operated by Scoot
3h 35
HKG Hong Kong Intl
SIN Singapore Changi
2h 40
SIN Singapore Changi
DPS Bali (Denpasar)
Arrives: Mon, 22 Aug 2022Journey duration: 8h
* Sat, 27 Aug 2022
4h 05
DPS Bali (Denpasar)
MNL Manila Ninoy Aquino
2h 15
MNL Manila Ninoy Aquino
HKG Hong Kong Intl
Arrives: Sat, 27 Aug 2022Journey duration: 7h 15
Another options are flying earlier either to Denpasar (Bali) and stay there a few days. Or come to Lombok earlier. There are many daily flights from Denpasar to Lombok, duration of the flight is 20 min.
Julie and her team would be happy to assist on travelling arrangements and activities if you decide to come to Indonesia earlier or want to stay longer. If you got the time, I think it would be a wonderful opportunity.
Looking forward to welcome you at Dragonfly Village for our Slow Retreats with Steffi.