Momentom Collective: A movement for a new way to live
Have you ever heard of Momentom Collective? If not, you have definitely missed out on the opportunity of joining a magical global community for those who embrace circus and a yogic lifestyle. It's our wish to share with you what a beautiful experience we had, when we this October visited the Momentom Collective Community in Sumbawa, Indonesia.
Momentom Collective is a global community of circus artists, yogis and digital nomads looking to redefine the way people travel. The community's approach to life is based on mindfulness, movement, connection and self expression. It's a place for people who value the training of the mind and the body, along with creating meaning human connections while traveling and exploring some of the world's most beautiful places.
Have you ever wondered how it would be to travel the world while being sure to meet like-minded people who want to connect with you through body movement and their stories to tell? The community of Momentom Collective makes sure that this is exactly what you will experience. Momentom is a platform for like-minded artists, where it's possible for them to engage, co-inspire and co-create.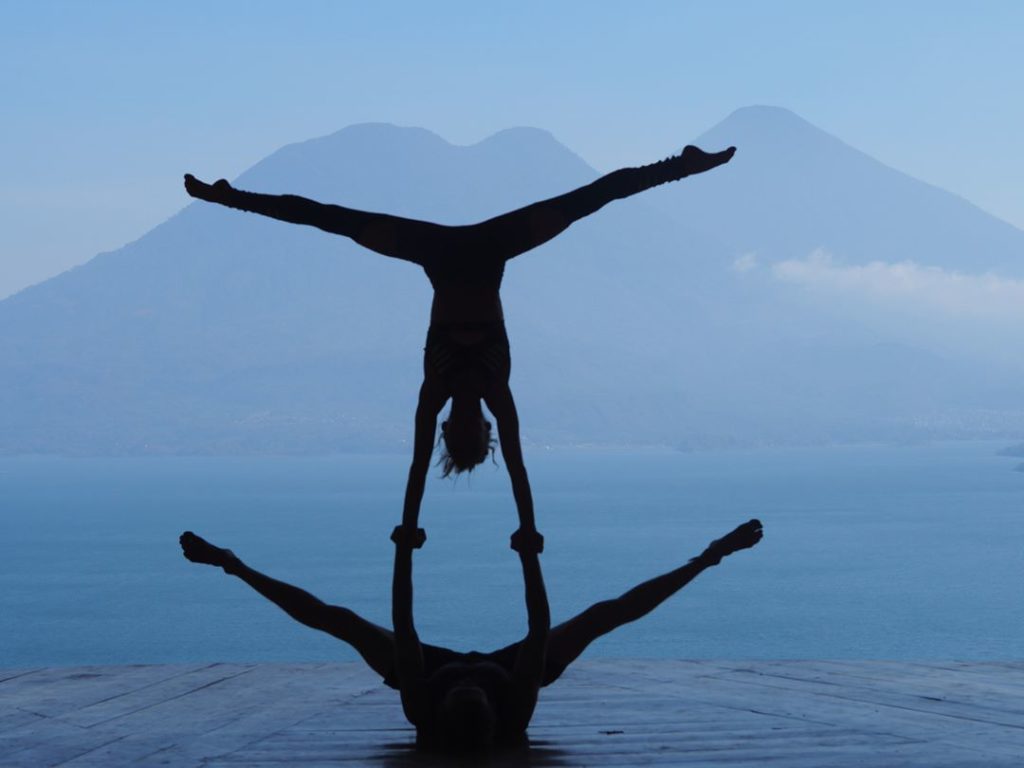 Where can you find Momentom Collective?
Momentom Collective is a traveling community with 4 locations in different parts of the world. In September and October 2019, the beautiful community came to our lovely Indonesia, where we joined for High Level Movement, Surf and Yogic Training. In December, January and February 2019-2020, Momentom Collective will be to find in Guatemala where the focus will be on Circus, Dance and Ceremony. In February, the community will move to the Circus Island of Nicaragua, and in March and April 2020, it will move to Aqua Nomads Nicaragua.
"With 4 locations and hundreds of international residents to date, the Momentom Residency is the only experience of its kind. Designed for both modern nomads and professional artists to work and play in epic co-work and training grounds, each Residency is a different flavour, but with the same signature schedule and vibe. Our promise: you'll leave inspired, connected, physically strong and mentally calibrated to accomplish your visions."
Momentom cares about the state of the planet, and at the same time, they believe that everyone has a story to tell. This inspiring community can be seen as a landing pad for those who wonder, and for those who wish to fulfill their dreams in connection with like-minded people. All of this can be done while playing, being silly, dreaming, and growing. It's a freedom space, and we absolutely love it!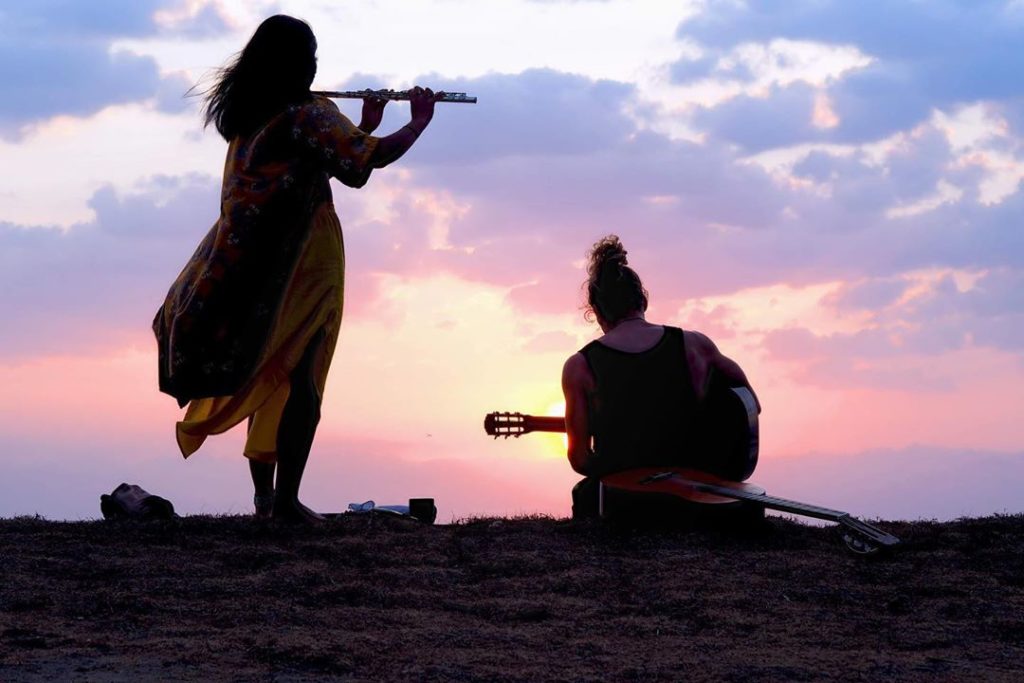 A Home Away From Home
Momentom Collective was originally founded to merge business and art. The community was founded by Gabrialle Bonneville / @gaby_bonneville, Therese Lowton / @tlowton, and John Early / @johntearly.
"We call ourselves a collective because we believe in the power of collectivity. Momentom was developed as a platform for many unconventional projects to work under the same vision and uplift generations of creative masterminds. Momentom opens opportunities for energetic and financial investment once a year for those wishing to establish themselves and co-create the movement's future vision."
When joining Momentom Collective you will basically get everything you need:
Accommodation
Guests teacher
TED-style talks
Daily movement
Yoga Schedule
Plant based food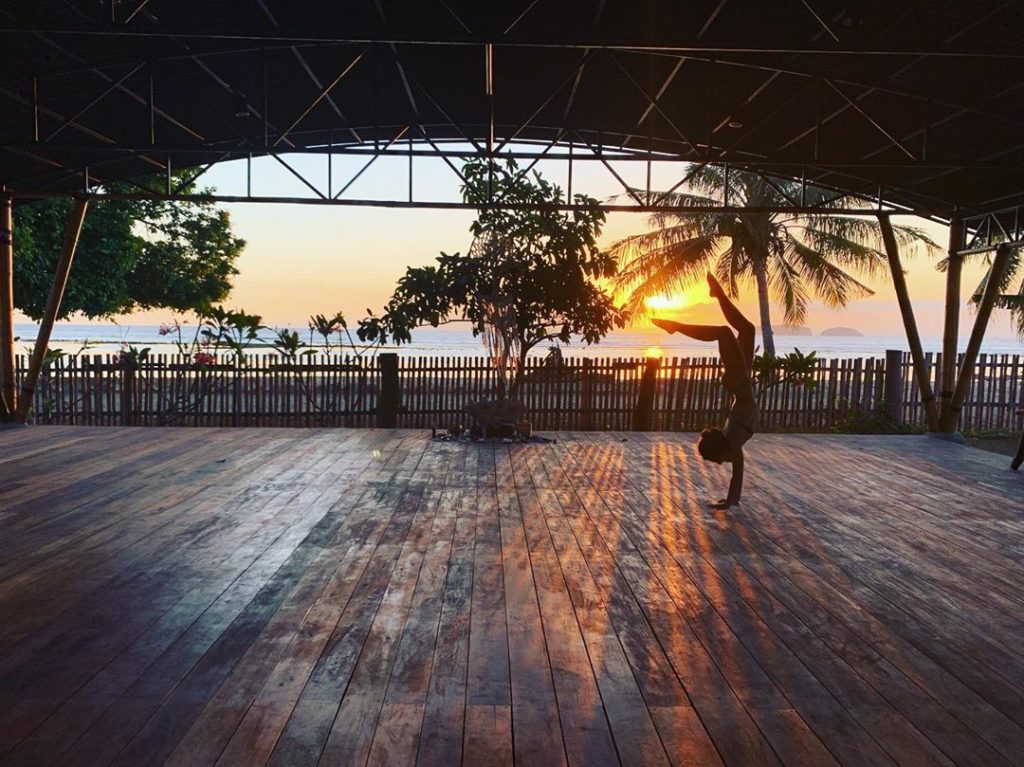 A True Community Feeling
What we truly loved about being a part of the Momentom Collective family, was the community feeling that was created. The value that is created at Momentom is enriching the human experience. It's a super unique and different community that embraces the yogic lifestyle and the circus enthusiasts.
"For us, true human connection happens when we let our guard down, when we are in our flow, safe to be in our pure authenticity and nourish one another with revelations of ourselves we never knew possible. We will dance. We will cuddle puddle. We will enjoy family dinners. We will be pushed to our limits physically and emotionally and we will be reminded of the essence of life, our most sought-after luxury."
"We ground ourselves in art, community and entrepreneurship to achieve the highest states of flow and awaken the human spirit to its full potential. We believe that everyone is an artist and has the power to sustain themselves from their passions. Through practices in introspection and self expression, we step into the most optimal states of existence, and through community we are able to hold each other accountable & support each other in achieving our goals."