Yoga Cruise around the Secret Gili Islands
Yoga Retreat off shore
Ever wondered how it would be to do a yoga retreat off shore? Join us for our magical Yoga Cruise around the South Gilis. It's a truly recharging experience to cruise around in paradise from one tropical island to another.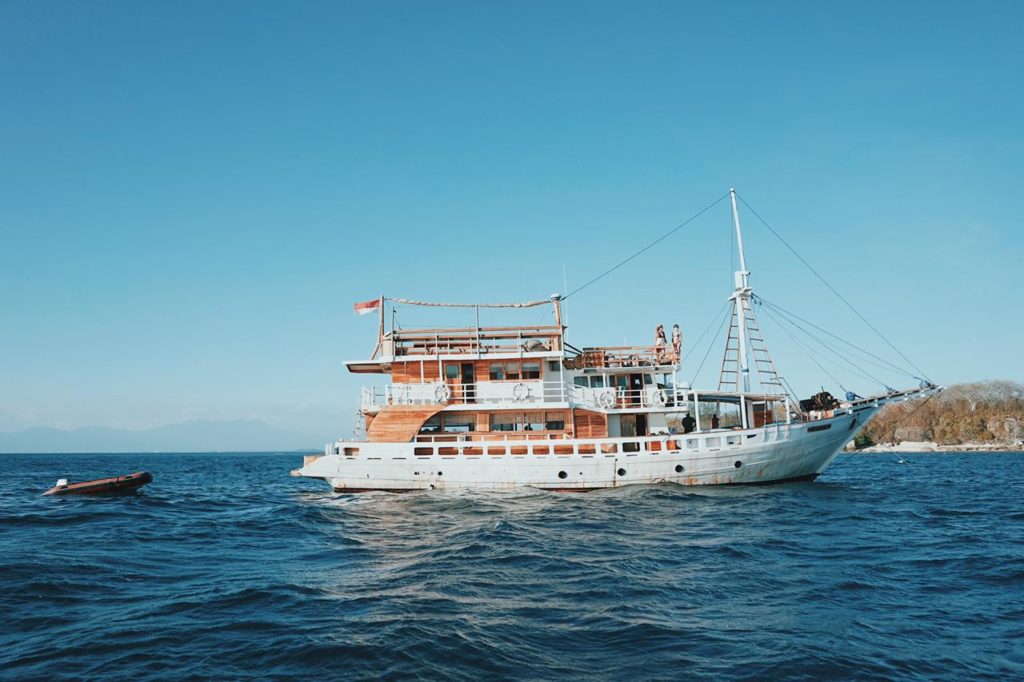 Start your day with sunrise yoga on the deck, while watching the sun rise in the horizon. The beautiful and peaceful landscape around you will create a magical vibe, while you reconnect with your inner self. During the days, we will go to shore to visit the different South Gilis and explore the paradise surroundings. White sand beaches, crystal clear waters, palm tree forests, snorkeling in coral gardens with seahorses, Nemo fishes and turtles. Every night, we will enjoy the sunset with a sunset yoga session on the beach or on the deck of the boat.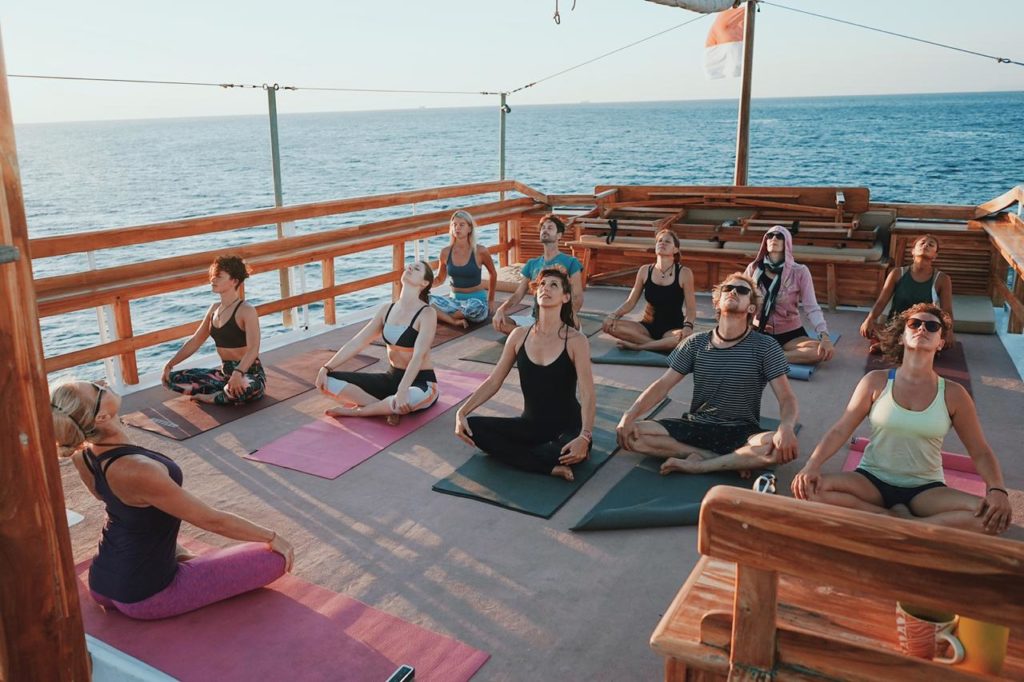 Day 1
Pick up at Gili Air Harbour / Cruising to Gili Nanggu. Relax and watch the stunning landscape, and enjoy a healthy breakfast on board.
Arriving at Gili Nanggu. Time to go explore! Snorkeling session in the crystal clear waters around Gili Nanggu. / Healthy Indonesian lunch at the boat.
Afternoon Yoga-session at the beach. AcroYoga Jam, Hula Hoop Fun and Yoga Session. Enjoy the magical sunset!
Dinner at the boat. Nighttime chill and relax at the boat, after a long day of exploring.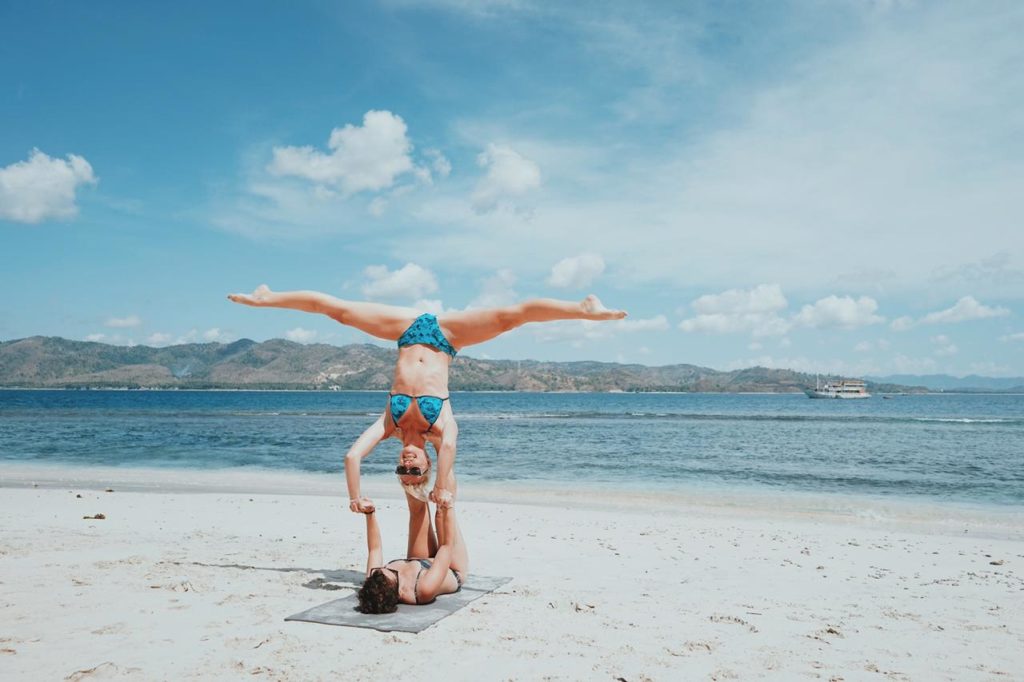 Day 2
Start your day with 6.00am meditation on the top deck of the boat, followed by a sunrise yoga session / Enjoy a healthy breakfast on the boat afterwards, while we cruise to Gili Asahan.
Arriving in Gili Asahan! Time for morning fun and activity / Enjoy the activities of the boat: Stand up paddle boarding, kayaking, tubing behind the speedboat or a private dive session.
Healthy Indonesian lunch at the boat / Afternoon yoga-jam at the beach. AcroYoga, Hula Hoop, Snorkeling, Relaxing in paradise surroundings.
Dinner at Gili Asahan Eco Resort. Delicious and healthy Italian buffet in barefoot luxury surroundings.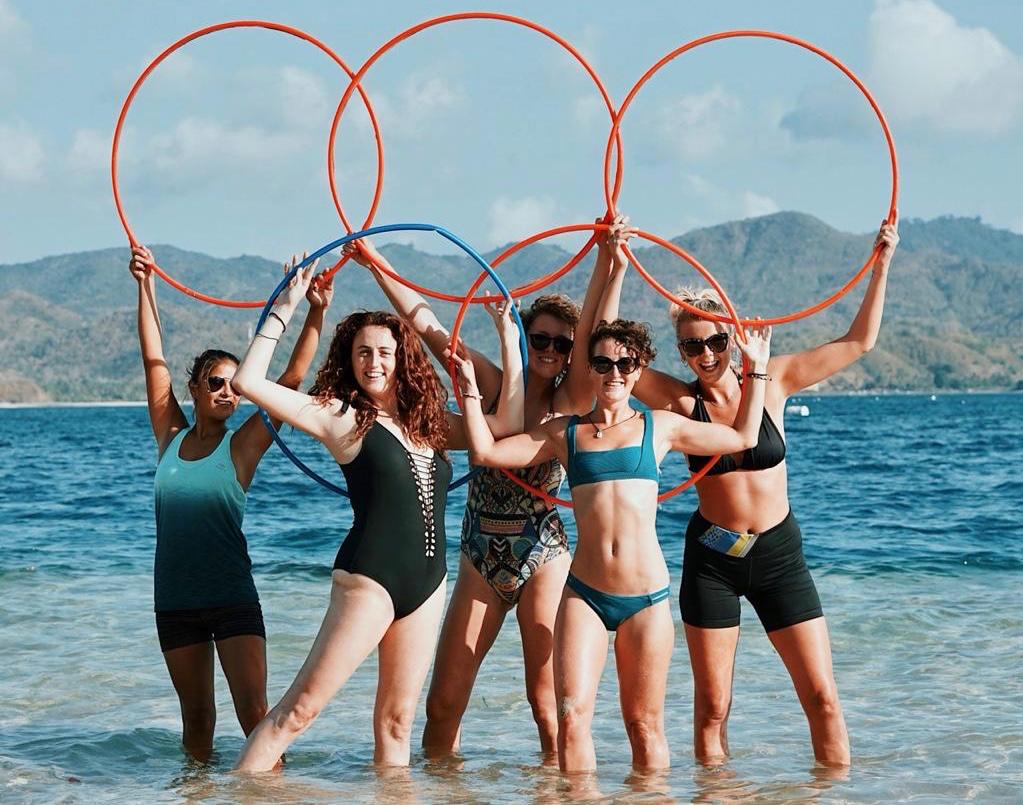 Day 3
Morning meditation and sunrise yoga session on the deck / Followed by a healthy breakfast on the boat.
Time to explore the Secret Gilis! Tropical islands when it's the best – take a walk around palm tree forests and white sand beaches. Spot the beautiful corals on the beach and go swim in the coral gardens.
Healthy Indonesian lunch at the boat. Time to relax and enjoy the luxury boat you're living on. Relax in the beanbags or take a nap in the sun.
Time for Beach BBQ on the Secret Gilis! Yoga and chanting session on the beach at sunset, followed by grilled fish and vegetables on bonfire! Ecstatic dance under the moonlight!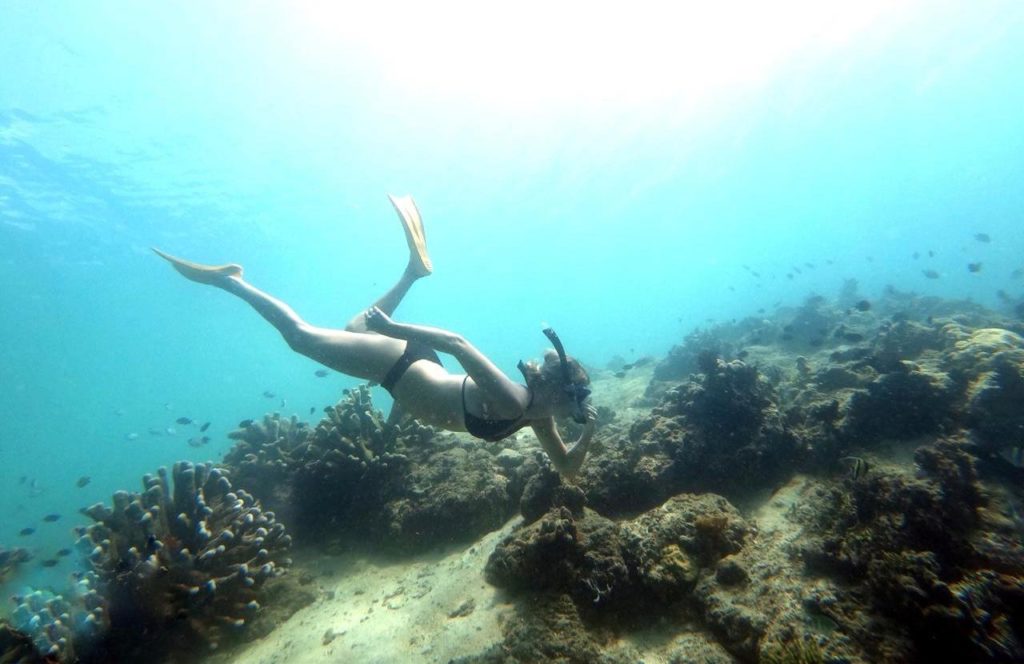 Day 4
Meditation session on the deck followed by sunrise yoga session / Healthy breakfast on the boat.
Morning activities on the boat: Stand up paddle boarding, kayaking or tubing behind the speed boat!
Closing ceremony and saying goodbye to everyone / Transfer to Lombok and driver back to Gili Air.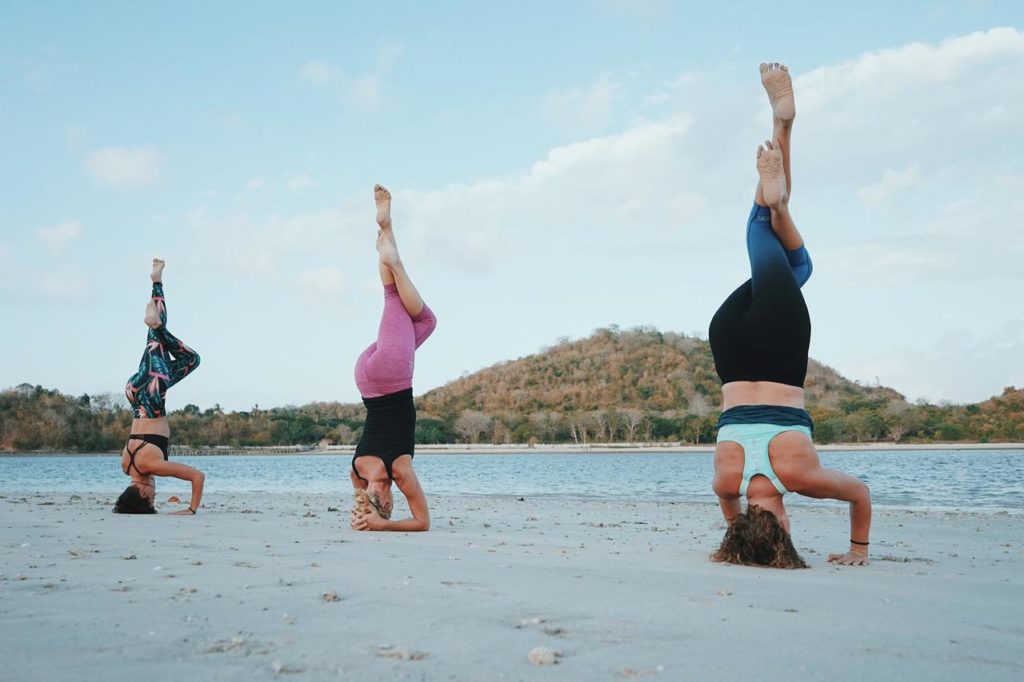 Retreat Coordinator
The retreat coordinator on our Yoga Cruise will be Sharni Quinn – but who is Sharni?
"I'm your Life Transformation Angel! My passion is to live an inspired, gentle & soul-filled life and to inspire more women to do the same. I am a Bali-living yoga teacher, life coach, author & speaker, who empowers women to… transform from 'burnout to bliss' and from feeling trapped to 'being free'.
"I am an authority on the subject of Women's Wellbeing through natural healing, and especially on the subject of life transformation – because, not only have I worked in the industry since 2007 as a yoga teacher, purpose-focused life coach, writer and wellness business owner, but I have also been there myself!
I have been to rock bottom, I have suffered through the chronic fatigue, the anxiousness, the burnout, and the feeling of not knowing how to get out of the darkness and step back into my light"
Read more about Sharni here.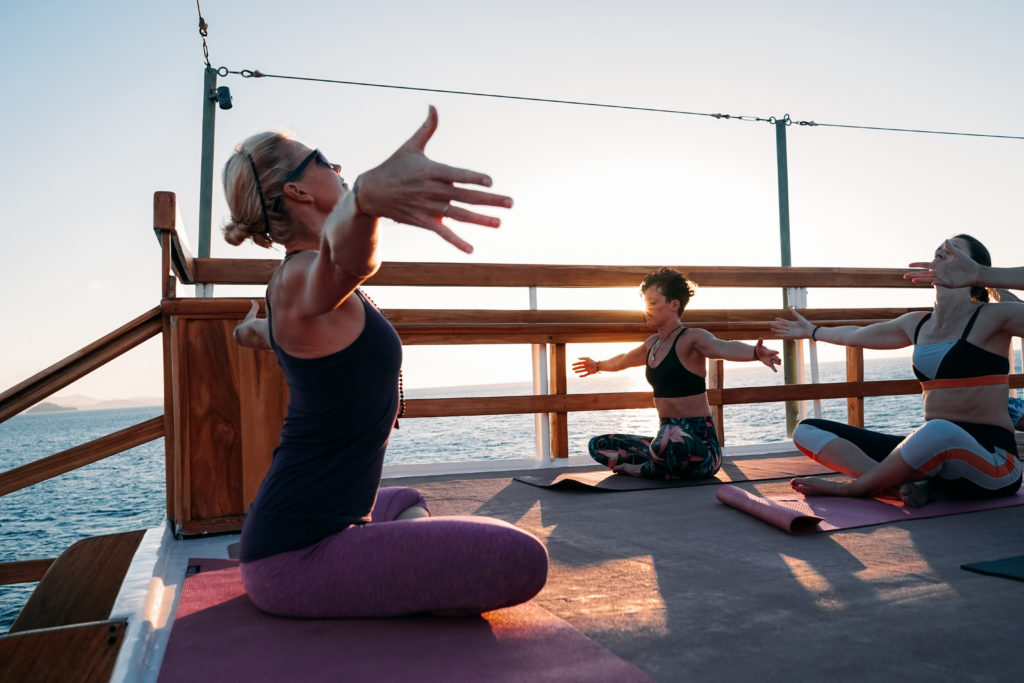 Liveabroad: Mikumba II
Mikumba II is a beautiful, fully equipped traditional wooden boat that searches for adventure and gets away from the crowd.
The boat will take you to the most stunning locations, and we will help you explore perfect empty beaches, uninhabited islands and pristine reefs rich in marine life.
Whilst at these idyllic locations the activities on the boat begin with a choice of snorkeling, stand up paddle boarding, kayaking, subwing, surfing, fishing or simply relaxing on the deck.
About the boat
1 x master cabin with ensuite & private balcony
1 x master cabin with ensuite
3 x double / twin cabins sharing 2 bathrooms
– All rooms are with air conditioning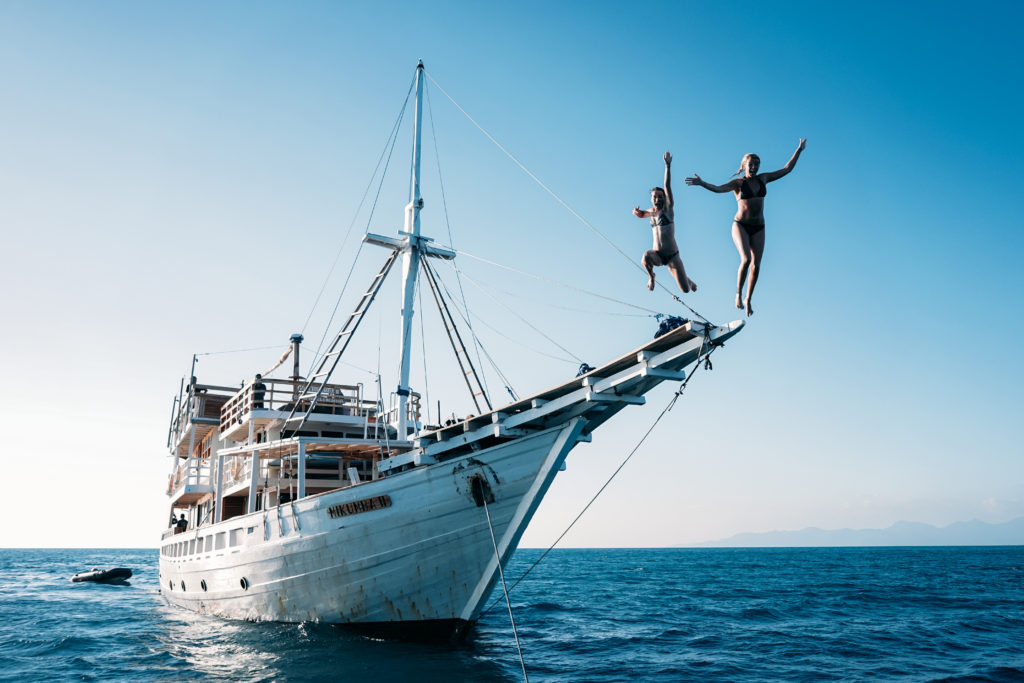 Menu: Healthy living
On our Yoga Cruise in paradise, we are focused on giving you a healthy and recharging experience. Therefore, our aim is to serve you healthy and delicious food every day. Each morning will begin with healthy and refreshing breakfast, which will give you an energy boost and make you ready for a day in magical surroundings.
The Indonesian kitchen is one of our favorites. Being full of healthy, tasteful and spicy ingredients, the Indonesian food is perfect for our retreat. We want to give you the full experience of exploring wonderful Indonesia, which is why our lunch and dinners will consists of healthy and delicious local recipes.
Are you a vegetarian, pescetarian or do you have other requirements for your meals? We strive to make everyone happy with their food. Please let us know, and we will do our best to make your healthy retreat perfect for you!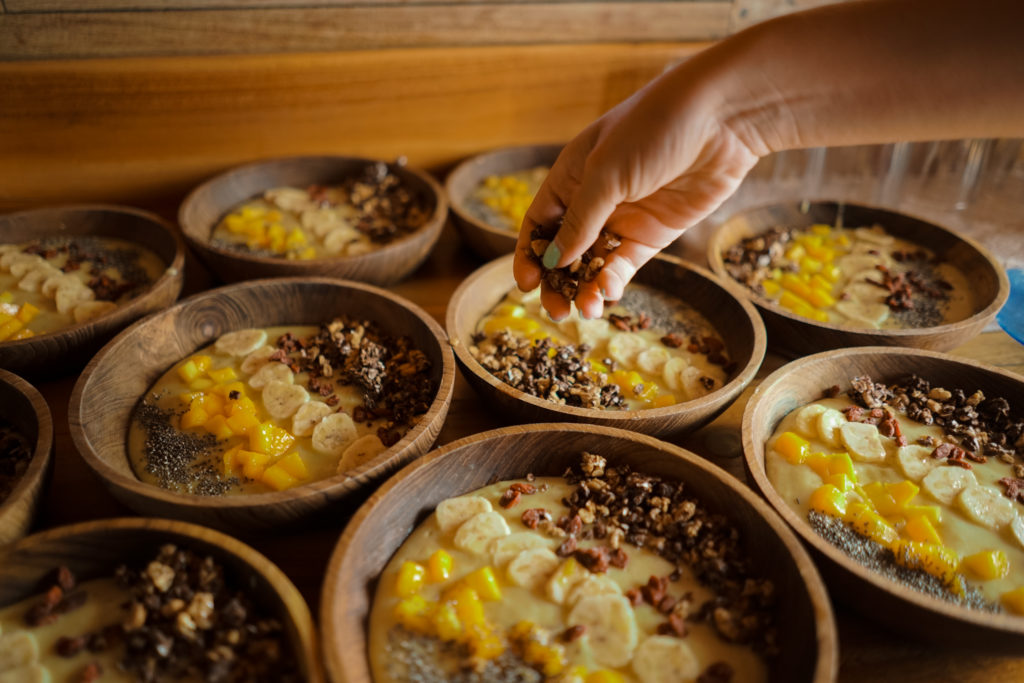 Price
Soft opening price: 632USD / 565 EUR
Includes:
– Sunrise and sunset yoga
– Meditation
– Water activities: SUP, Kayaking, Snorkeling
– Healthy breakfast, lunch and dinner
– Unlimited mineral water, coffee and tea
– Fresh coconuts
Doesn't include:
– Soft drinks
– Alcohol (Bring-Your-Own)
– Transfer to and from Gili Gede
Cruise dates:
August 1st-4th, 2019 – Book / read more here.
August 8th-11th, 2019 – Book / read more here.
Do you need transport to and from Gili Gede? Don't hesitate to contact us. We will gladly help you arrange transfer to our retreat starting point.
Contact us: AskJulie@GiliTA.com / WhatsApp: +62 819 9960 1058 for any questions.