Slow Food & Yoga Festival
Starts October 17, 2019
Ends October 20, 2019
*POSTPONED UNTIL FURTHER NOTICE*
It's time to grab your yoga mats and make your way to Gili Air. Next week, we commence the second edition of Slow Food & Yoga Festival. Starting from October 17th, 4 days of Yoga, AcroYoga, Ecstatic Dance, Handstand Classes, Nutrition Workshops, Food Events and Sustainability Talks and many other events will take place in different locations around Gili Air.
Make your way around the small and lovely streets of Gili Air to find the next events going on. It's gonna be a magical journey through paradise surroundings from sound healing baths to local food workshops.
Are you ready for four days of magic?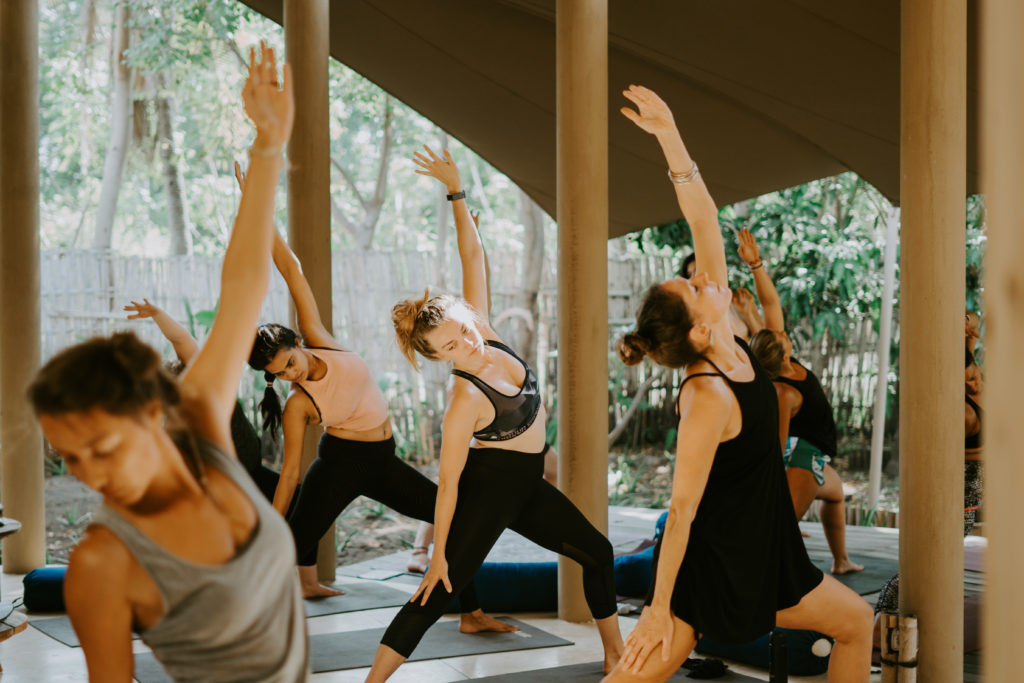 WHAT CAN YOU EXPECT?
First of all, we will welcome you in our tropical paradise of barefoot luxury. With no motorized vehicles, Gili Air is the perfect spot for a relaxing get-away to recharge, rejuvenate and surround yourself in a universe of slow food and yoga.
_______________________________________
More than 15 talented international yoga instructors will make their way to Gili Air to teach classes from Reggae Yoga to Reiki Circles. Join us for sunrise SUP yoga while watching the sun rise behind the majestic Mount Rinjani, and have fun at Acro Jam every night, when the sun sets at the North of the island. Beach vibes, women's circles, power yoga and contact improvisation – Can it get any better?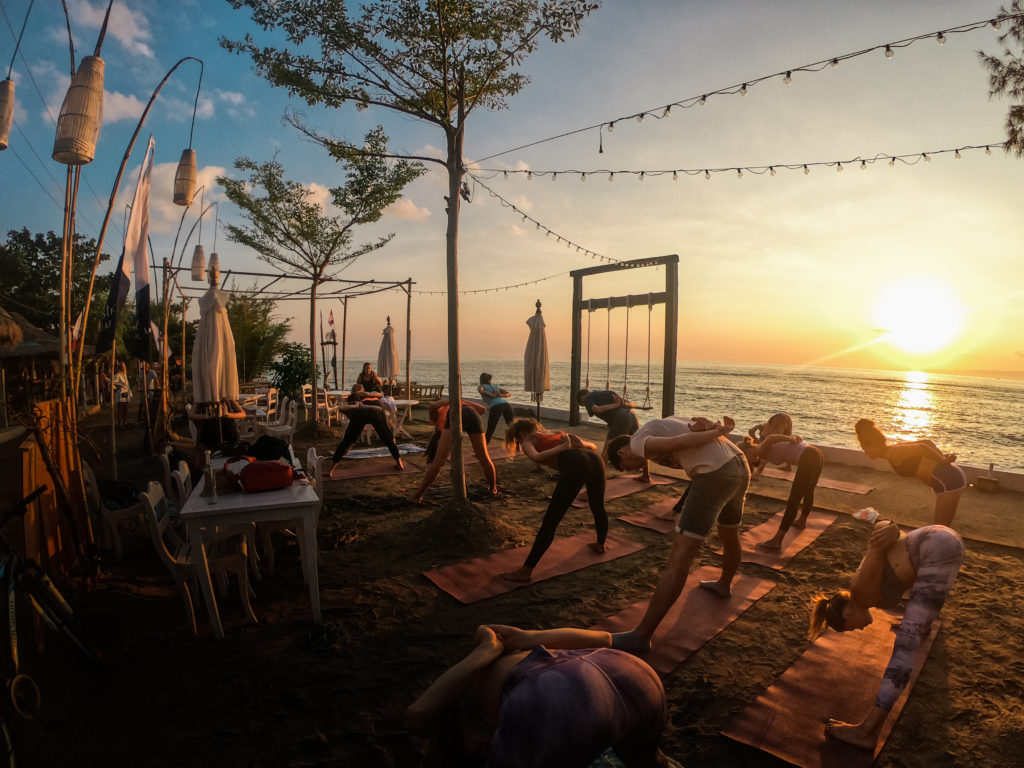 Yes, it actually can get even better! Many inspiring speakers will come to the island to share their knowledge on sustainability, upcycling, and zero waste; including fun and creative workshops, where you will be able to learn more about trash management and responsible living.
And award winning Master Chefs are flying in to cook delicious local food and host nutrition workshops about slow food and healthy living. It will be four inspirational days of food, yoga, healthy living, new meetings, partnerships, and fun!
You can download the full festival program on Slow Food & Yoga Festival webpage here.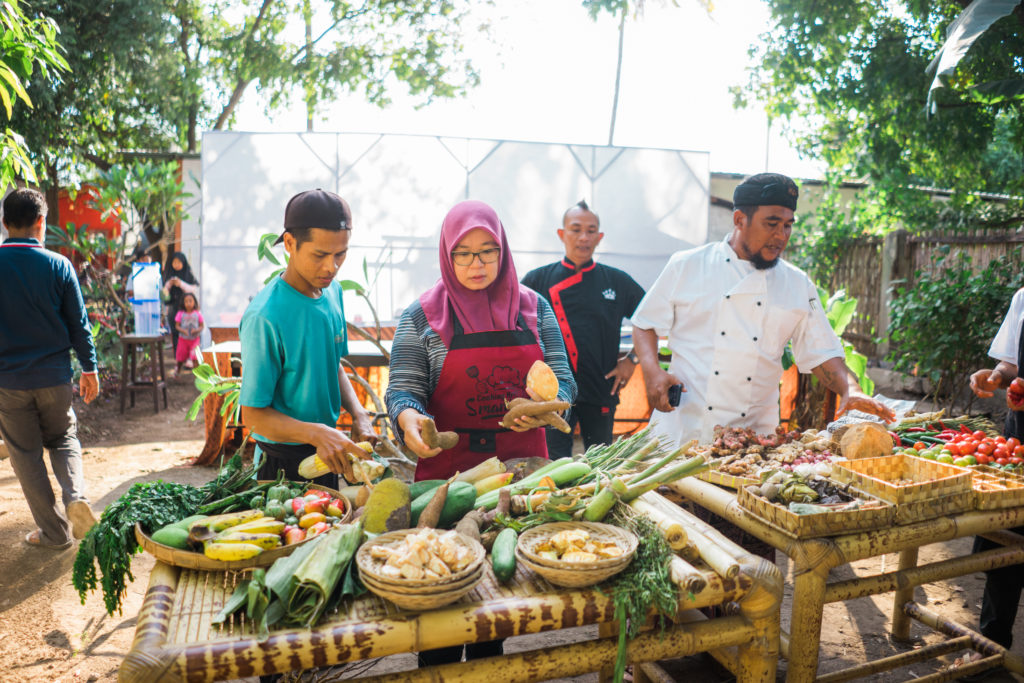 CHARITY FESTIVAL FOR SORAYA FOUNDATION
The purpose of Slow Food & Yoga Festival is to share the authentic beauty of Gili Air's people and nature with visitors and locals alike. The Festival will also present opportunities to foster connections and valuable partnerships between locals and expats.
All proceeds from Slow Food and Yoga Festival will go to the Soraya Foundation. Your ticket purchase will allow our upcoming projects to continue running – including helping the Gili Eco Tribe to work alongside Gili Cares to resolve recycling and rubbish issues, as well as supporting educational initiatives within the local community of Gili Air.
Soraya Foundation is working towards the common dream of Gili Air:
A Zero Waste Island.
By supporting Slow Food & Yoga Festival, you will help us towards:
– Clean environment / Plastic free Gili
– Sustainable tourism
– Preserve the reef and clean the beaches
– Make the school green
– No more single use plastic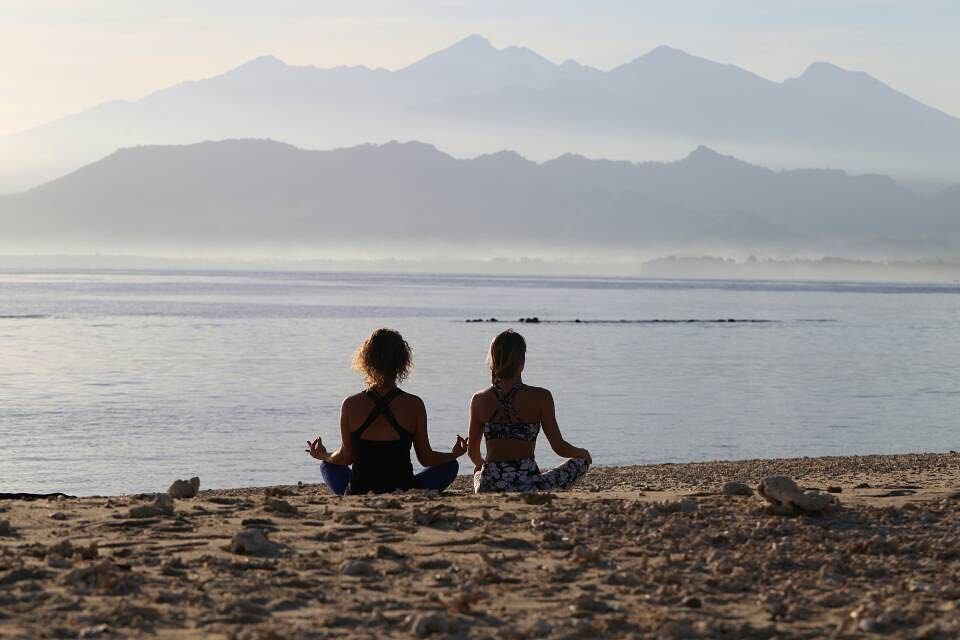 Do you wish to join Slow Food & Yoga Festival on Gili Air next week? Book you ticket or contact us to help you arrange transfer and accommodation on the island at info@sorayafoundation.com
We are so excited to welcome you to four magical days in Gili Air!
Download the full schedule here: FINAL PROGRAM SFYF 2019